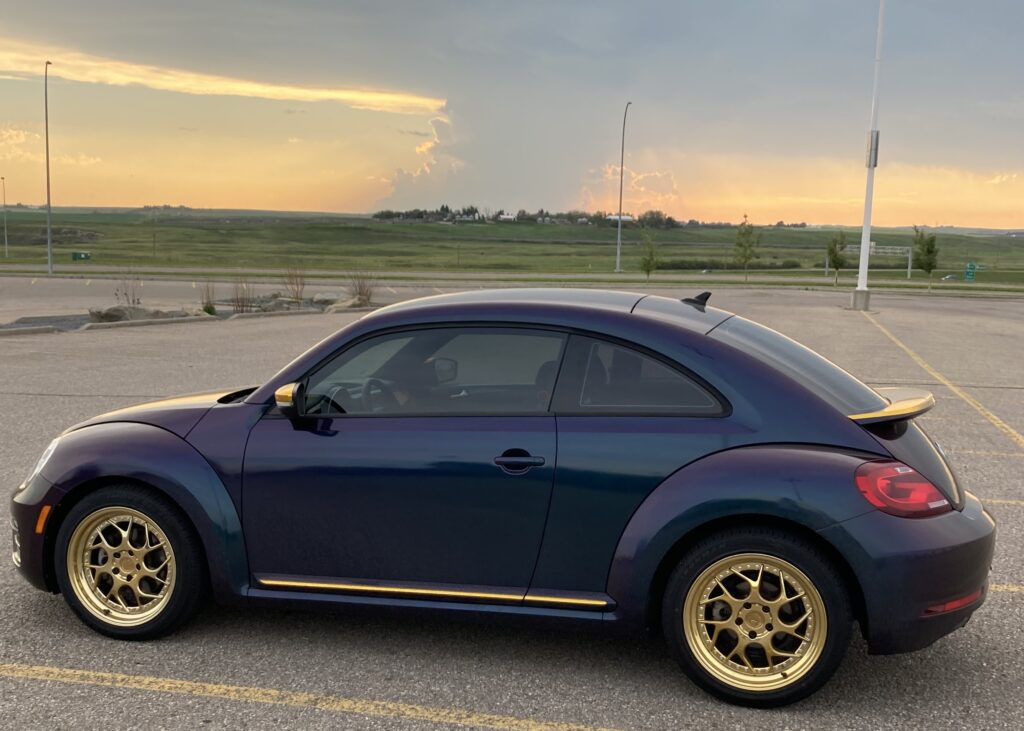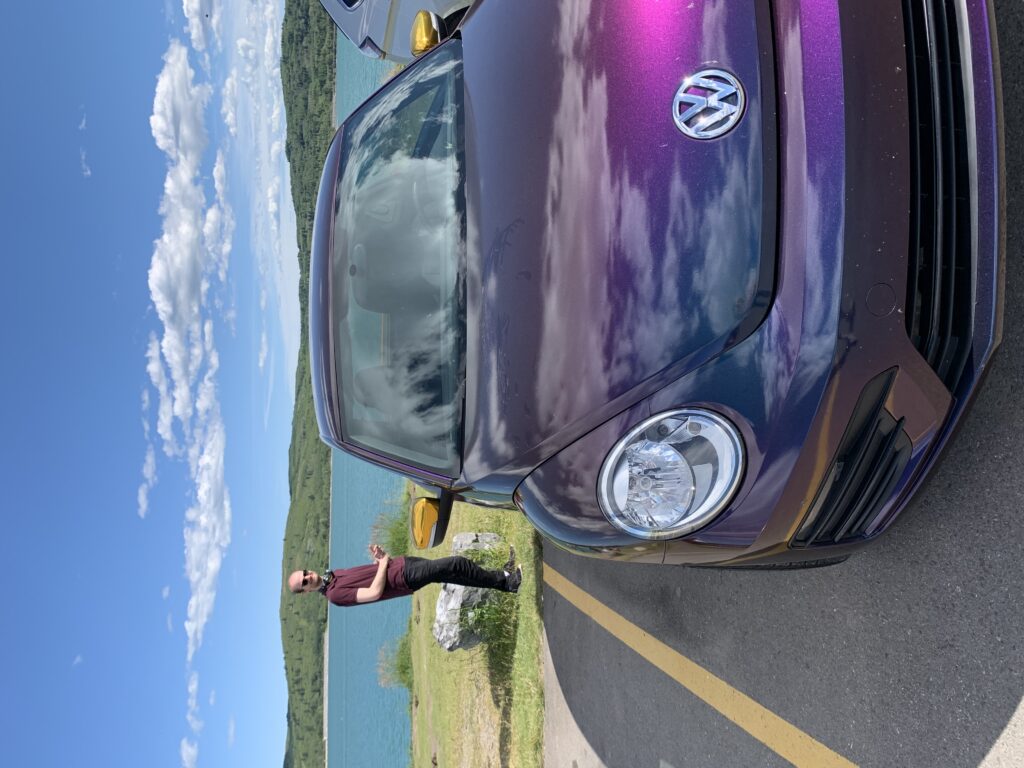 The VW Beetle offered its final edition in 2019. Punch buggy aficionados find unique ways to honor this beloved icon. One of our previous donors, C. McDonald of Calgary, Alberta, put a little extra into his current car, a 1.6 Turbo, 2017 slug bug.
Transformation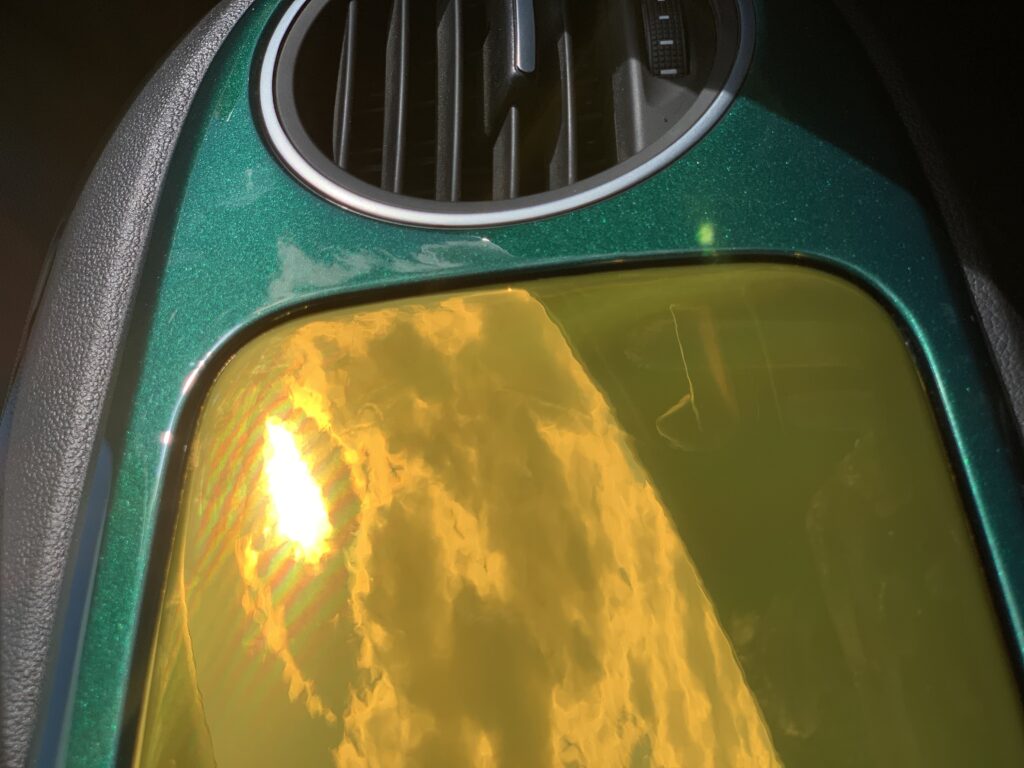 Mr. McDonald's original purchase was a forest green -- interior and exterior. His first addition to the car (his second VW Beetle) was two 12" subwoofers. Soon to follow: 18" gold rims.

He quickly began dreaming up a paint job for his prized find. The paint job plans soon morphed into saving up for a vinyl wrap -- front to back!
Out of this world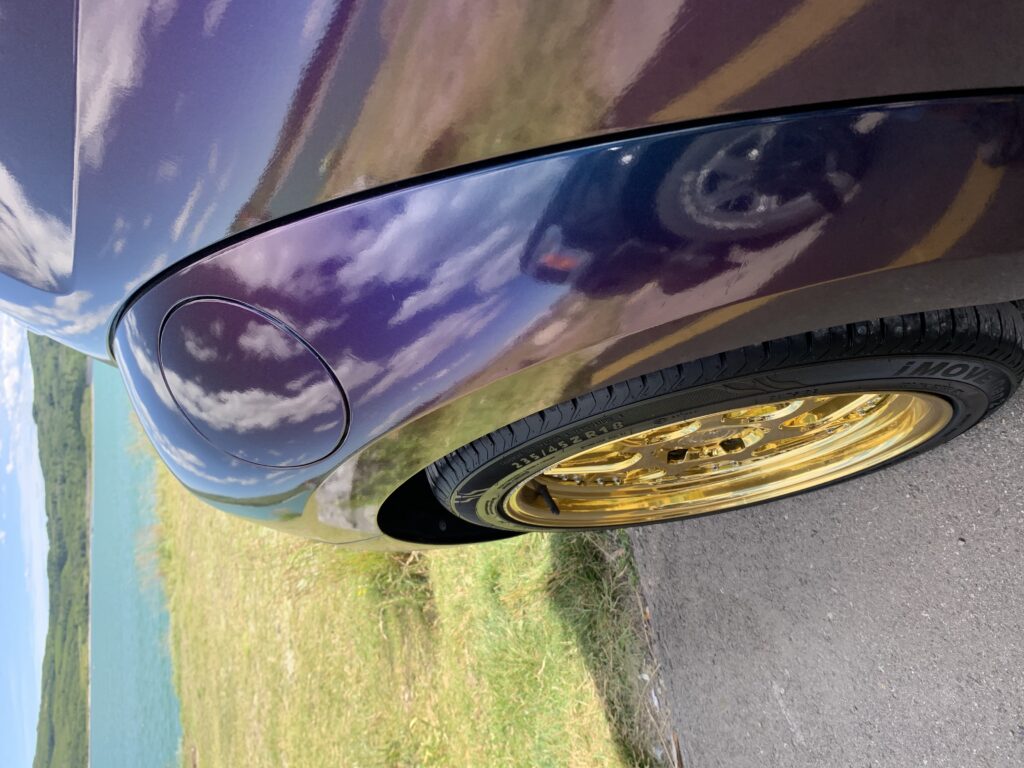 Considering many options (including a galaxy-spangled frunk -- you know: the front-trunk), the owner settled on a
3m gloss deep space purple and hexis gloss and super chrome gold highlights. The gold highlights to some interior surfaces complement the earlier addition of the rims.
This wrap has a surreal effect! Is the car blue? Purple? Bronze? Copper? Green? Depending on the position of the sun, the quality of light, and your perspective, the color changes continuously.
Running with the big boys
This work of art was no small effort. Riley, of ZR Auto in Calgary, Alberta took personal pride in the work and attention to detailed quality. Accustomed to working on high-end vehicles, Riley worked his skills to beautiful effect. The result? Mr. McDonald's punch buggy is a crowd stopper. It's not unusual for this VW Beetle to stop passersby mid-step. Smart phones at the ready, its a sure thing that there are a lot of pics of this shifty little slug bug all over cyberspace.
If you're in the Calgary area and looking for a unique addition to your ongoing game of Punch Buggy!, keep your eyes wide open for this 2017 purple...no, blue...make that copper VW Beetle!