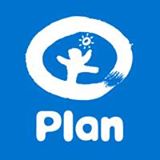 One of the favourite mottos with our Donate a Car staff is: "Give a man a fish and feed him for a day. Teach a man to fish and feed him for life." Through Plan Canada, children are being given so much more than just food. They've also been given a skill, a purpose, and a community.
Founded in 1937 and at work in over 70 countries, Plan Canada teaches practical skills, play, and resourcefulness. They industriously work to ensure their overhead remains at a consistent percentage, and that as much funding as possible is funneled into regions of the world where need is greatest.
Plan Canada Projects
Child sponsorship and Plan's "Spread the Net" campaign are long-term works that provide educational and life-saving supports in parts of our globe where needs are high and resources limited.
One school gardening project in Niger helped introduce potatoes to the community. "We don't usually sew potatoes but when the villagers saw how much we produced, they thought it was wonderful. Now everyone wants to plant potatoes," shares the school's Head Teacher.
Interested in knowing more? Check this charity out, and get involved!
Join us in supporting Plan Canada, in their mission to promote child rights and end poverty. By donating through our program, you can be comforted in knowing that there is both GIVING and TEACHING being done.