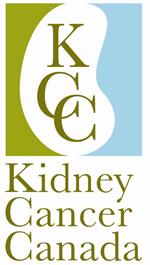 We are always thrilled to invite new charities to join our program here at Donate a Car Canada! One of our most recent new arrivals is Kidney Cancer Canada.
Not Quite Kidney Car
From time to time donors confuse our program with the Kidney Foundation's "Kidney Car" program. This long-time vehicle donation program (working in cooperation with recyclers like Pick n' Pull) is separate from us here at Donate a Car Canada. If kidney disease, research, and support are important causes to you, they may be just the program you're looking for! We willingly pass along contact information for the Kidney Car program to all donor's who request it.
If your cause is different in nature, Donate a Car Canada will provide you the option to choose any Canadian charty — including other charities that impact loved ones living with various kinds of kidney-related diseases. Kidney Cancer Canada is one of those charities.
Kidney Cancer Canada
The mission of KCC is "To improve the lives of those affected by kidney cancer across Canada by advocating for access to new treatments, promoting research and providing support, information and education." They offer key support to those who are recently diagnosed, including direction about just what questions to ask the doctor on that first visit. They are a separate organization from the Kidney Foundation and Kidney Car, and their unique approach offers an extension of the professionalism and nurture that we consistently see in Canadian charities.
Check out the Patient and Caregiver Stories page on their website. Or, check out their "Ask the Expert" Youtube clips and consider gifting their important work with your Kidney Car donation!
The opportunity to choose your recipient is what we're here for, so do explore our list of receiving charities. Once we have your submission form we'll make all of the tow arrangements with our supporting agents (like Pick n Pull supports the KF, we have agents that work on our behalf, Coast to Coast!), and get your gift sent off to your chosen work.