Vehicle Donation – Opening the Doors to Charities Nationwide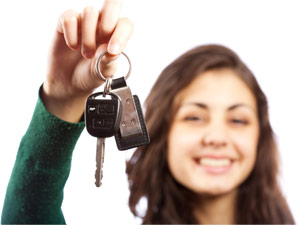 Donate my car
Donate a Car Canada makes it easy for ANY Canadian Charity to benefit from vehicle donations nationwide. Most charities are not set up to directly receive vehicles as a form of donation. The process is too complicated, time consuming, and costly for them, thus making it a difficult or impossible form of fundraising.
Our simple process makes it possible for more charities to benefit from the generosity of donors like you. We expertly handle all aspects of processing your used cars, send the net sale proceeds to the charity, and then the charity mails you the tax receipt.
---
---
All Charities
Alberta Children's Hospital Foundation

Your support for the Alberta Children's Hospital helps provide kids with the best family centred care possible right in our own community. The ACHF raises funds for excellence in child health, research & family centred care. As the official fundraising body for the ACH, all money raised by the AC

...

HF is re-invested in the hospital & child health needs in this region.

Donate Now

Alzheimer Society of Saskatchewan

To alleviate the personal and social consequences of Alzheimer's disease and related disorders and to promote the search for a cause and a cure.

Donate Now

Alzheimer Society of Toronto

The mission of the Alzheimer Society is to alleviate the personal and social consequences of Alzheimer's disease and related disorders and to promote research.

Donate Now

Calgary Humane Society

10,000 animals per year in distress or crisis depend upon the Calgary Humane Society for shelter, veterinary care, placement in a new home and protection.

Donate Now

Harvard Historical Aviation Society (Penhold)

The Harvard Historical Aviation Society is a non-profit organization that provides interactive and educational programming to commemorate and celebrate the unique history of the Penhold Military Base,the Bowden Military Base and the Red Deer Airport.

Donate Now

Suit Yourself - Wardrobe for Women Association

We collect and provide quality clothing and accessories, at no charge, to disadvantage women who are searching for jobs or starting out in the workforce; we strive to increase women's confidence and self-esteem by proving them with quality wardrobe items.

Donate Now

Heart and Stroke Foundation

The Heart and Stroke Foundation, a volunteer-based health charity, leads in eliminating heart disease and stroke and reducing their impact through the advancement of research and its application; the promotion of healthy living; and advocacy.

Donate Now

World Wildlife Fund

World Wildlife Fund is Canada's largest international conservation organization with the active support of more than 150,000 Canadians. We connect the power of a strong global network to on-the-ground conservation efforts across Canada, with offices in Vancouver, Prince Rupert,Toronto, Ott

...

awa, Montreal, Halifax, St. John's, and a growing presence in the Arctic.

Donate Now

Canadian Mental Health Association Ontario

CMHA Ontario achieves its mission by being a leader in the evolution of Ontario's mental health and addictions system. We contribute our knowledge, resources and skills to provincial policy development and implementation. We promote mental health in collaboration with others. We further eq

...

uitable access to mental health services and champion the reduction of mental health disparities. And we serve our branches in building their governance and leadership capacities.

Donate Now

Alzheimer Society of London and Middlesex

To advocate for and provide support services, education and funding for research for those at risk of or affected by Alzheimer's disease and other dementias in London and Middlesex.

Donate Now
Giving You the Power of Choice!
Supporting charitable organizations is a valued and respected part of our Canadian society. We are drawn to specific charities and causes for personal reasons, and Donate a Car Canada gives you the power of choice in making your generous donation. With many charities to choose from, you can feel satisfied in knowing that you are contributing to the charity that is closest to your heart.
If you wish to donate your vehicle to a registered charity that is not on our list, simply add your request during your vehicle submission process.
We will contact the charity and make them aware of their pending vehicle donation. Please note that you will need to select an alternative organization in the event that your requested charity does not wish to participate in the vehicle donation program.
Here's What Our Charities Have to Say!
Calgary Humane Society's experience with Donate a Car has been wonderful. The vehicle donation process seems very straightforward for those contemplating donating their vehicle, we receive consistent, clear reporting from Donate a Car so we can then follow up with donors and ensure we can thank and steward them for their support. We have found the Donate a Car experience for Calgary Humane Society to be very beneficial and straightforward and one that has helped CHS fulfill its mission to help as many animals as we can through ongoing financial support from caring individuals who choose to donate via Donate a Car.