Vehicle Donation – Opening the Doors to Charities Nationwide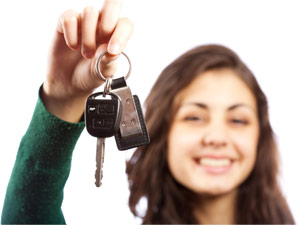 Donate my car
Donate a Car Canada makes it easy for ANY Canadian Charity to benefit from vehicle donations nationwide. Most charities are not set up to directly receive vehicles as a form of donation. The process is too complicated, time consuming, and costly for them, thus making it a difficult or impossible form of fundraising.
Our simple process makes it possible for more charities to benefit from the generosity of donors like you. We expertly handle all aspects of processing your used cars, send the net sale proceeds to the charity, and then the charity mails you the tax receipt.
---
---
All Charities Listed Alphabetically
Alberta Spay Neuter Task Force Society

To support First Nation members in restoring the importance of companion animals by helping create spay/neuter and other animal–centered events in their community that stresses the care of dogs and cats and creates a safe and caring environment for all living creatures.

Donate Now

Alberta Wilderness Association

Dedicated to protecting wild lands, wildlife and wild waters throughout Alberta. Formed in 1965 the association is the oldest wilderness conservation group in Alberta. AWA is a provincial organization and federally registered charity.

Donate Now

Alex Community Health Centre

Delivering innovative and accessible health and social solutions.

Donate Now

Algoma Highlands Conservancy

"The mission of the Algoma Highlands Conservancy is to conserve and protect the unique beauty and ecological wonders of the Algoma Region of Northern Ontario, while facilitating and promoting silent-sport recreation, environmental education and sustainable resource management for public benefit."

Donate Now

Alice House

Alice Housing provides safe second stage housing and supportive counselling to women and children leaving domestic abuse.

Donate Now

ALIES & the Back Porch

ALIES, Alberta Life Issues Educational Society, gathers, develops and distributes information on a broad range of life issues. The Back Porch, operated as a primary focus of ALIES, reaches out to women and men in unplanned pregnancy situations, offering support and information in a safe and non-j

...

udgmental environment for women and men to consider all their pregnancy options.

Donate Now

Alliston & District Humane Society

The Alliston & District Humane Society (ADHS) attempts to provide shelter for stray and unwanted animals with priority given to abused and neglected animals. ADHS strives for a 100% adoption rate, with a NO KILL policy for all animals deemed adoptable. Those animals deemed 'unadoptable' by a vet

...

erinarian due to illness, severe injuries or unsuitable or dangerous temperament are humanely euthanized.

Donate Now

ALS Society of Alberta

The ALS Society of Alberta is a non profit organization dedicated to making each day the best possible day for people living with and affected by ALS (Amyotrophic Lateral Sclerosis – also known as Lou Gehrig's disease). We achieve our vision by providing support, facilitating the provision of

...

care, promoting awareness, helping find a cure and advocating for change.

Donate Now

ALS Society of BC

The ALS Society of BC is dedicated to providing direct support to ALS patients, along with their families and caregivers, to ensure the best quality of life possible while dealing with ALS. Through assisting research we are committed to find cause of, and cure for Amyotrophic Lateral Sclerosis (A

...

LS). The ALS Society of BC has three principal objectives: To provide direct support to patients, their families, and caregivers. This includes an equipment loan program To raise funds for patient services & research and To increase public awareness and understanding of ALS

Donate Now

ALS Society of Canada

The ALS Society is committed to: • Support research towards a cure for ALS. • Support provincial ALS societies in their provision of quality care for persons living with ALS. • Build public awareness of ALS and its impact.

Donate Now
Giving You the Power of Choice!
Supporting charitable organizations is a valued and respected part of our Canadian society. We are drawn to specific charities and causes for personal reasons, and Donate a Car Canada gives you the power of choice in making your generous donation. With many charities to choose from, you can feel satisfied in knowing that you are contributing to the charity that is closest to your heart.
If you wish to donate your vehicle to a registered charity that is not on our list, simply add your request during your vehicle submission process.
We will contact the charity and make them aware of their pending vehicle donation. Please note that you will need to select an alternative organization in the event that your requested charity does not wish to participate in the vehicle donation program.
Here's What Our Charities Have to Say!
Calgary Humane Society's experience with Donate a Car has been wonderful. The vehicle donation process seems very straightforward for those contemplating donating their vehicle, we receive consistent, clear reporting from Donate a Car so we can then follow up with donors and ensure we can thank and steward them for their support. We have found the Donate a Car experience for Calgary Humane Society to be very beneficial and straightforward and one that has helped CHS fulfill its mission to help as many animals as we can through ongoing financial support from caring individuals who choose to donate via Donate a Car.