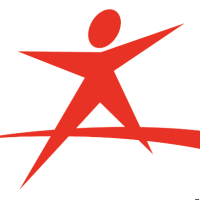 Teen Challenge and Donate a Car Canada are two of Canada's reputable vehicle donation programs. If you have a vehicle you're thinking about donating, read our 2015 blogs for more information on who's at the ready to work with you. Determining the cause you wish to benefit, and who will best serve your unique donation needs is just a few clicks away.

More about Teen Challenge
Teen Challenge is a charity-run donation program with eight drop off locations in four provinces. Vehicles are received for training for at-risk teens learning vehicle mechanics in Alberta, Ontario, Quebec, and New Brunswick. If your passion is supporting young people and seeing them trained vocationally, Teen Challenge is one good place to contribute.
How to best move forward for a cause you care about!
Maybe your faithful truck has served you well, but the repair bill is getting bigger. If it is really time to consider replacing the ol' girl we can help. (If your research into vehicle donation has you wondering about the differences between Canada's vehicle donation programs, including Teen Challenge, check out our blog, "The Nuts and Bolts of Vehicle Donation" (January 8, 2015) and similar blogs in our January 2015 series.)
Teen Challenge are diligent, faith-based efforts to work with some of Canada's vulnerable youth. This may be the cause you care about? If so, they are reputable and reliable. Your gift will be in good hands with them.
If you have other considerations due to your own situation, our 800 receiving charities may be just the thing. Our efforts here is to ensure that lesser known charities have access to gifts like yours. Many charities that help with community needs, children's services, animal rescue, and other special interests cannot afford to do a lot of marketing. DAC assists by running a conservative budget, ensuring that every penny of your net proceeds go directly to your charity. There are no costs to the charity themselves as we do all of the work. This helps them avoid the costly effort of processing Gifts in Kind. Yet, they are still getting to be able to receive donation dollars.
When drop-off or Pick Up locations not enough!
You may find that the drop off locations or pick-up limitations of Teen Challenge do not quite match your needs? If that is the case, Donate a Car Canada will be happy to support your donation to another youth-focused organization, or to any charity you choose. We provide free tow support and quick turn-around times. Also, we have drop off locations in most major centers and some more remote regions of the country.  Donate a Car Canada staff will be personally involved in working alongside you every step of the way and can support the process almost anywhere in Canada!
If you would like to talk with us directly for more details, just call 1-877-250-4904. If you are ready to donate today, simply visit us here.  We can't wait to see your submission and forward your gift on to the charity that means the most to you.