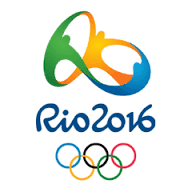 The Rio 2016 Olympics are well on their way. We're celebrating Canada this week as our inspiring athletes compete in the games, enjoying challenging opponents, some stormy weather, and the outcome of years of devoted effort!
'Interested in a schedule of the days events, our medal count, or ways that you can support the men and women representing our nation? Visit the Official Canadian Olympic Team website. You can join the team fan club, see up to the minute outcomes, and be inspired by stories of hard work and skill.
As an armchair athlete, watching the strength and practiced talent of our best swim, dive, row, and throw is a daily jaw-dropper. Like Mr. Mercer says, not just anyone can do this stuff!
Rick Mercer targets the olympics
And he's right! Training with the best sure does beat Googling the rules!
Rick Mercer gets his olympic v-ball on
Whether on the beach with Rick or settled in to the couch with a bag of crisps, we know we're all cheering for the same team this week. Go Canada!