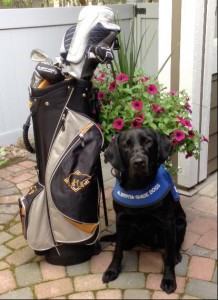 This past June our team had the opportunity to meet one of the furry recipients of your donation dollars. A visit from the BC & Alberta Guide Dogs puppy in training, Ebony, and his talented and loving trainer gave us new insight into the empowerment and beauty each of these canine workers bring into the lives of their owners.
This hands-on organization has an opportunity for you to get out on the links and to help support their puppies in training!
Do you like watching golf or know someone who does? Would you like to watch some live?
You can enter to win tickets to the Shaw Charity Classic Golf Tournament, August 7-9 2015 at the Canyon Meadows Golf & Country Club (Calgary).
How do you enter? Visit their Facebook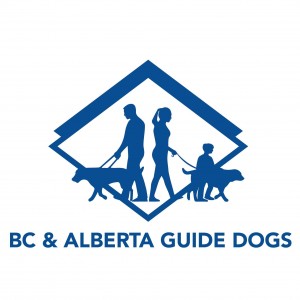 page and "like" the pinned post from July 21st for your chance to win 2 "any day" tickets to the tournament. This contest closes on August 4th, so don't delay!
From now until the event, Alberta Guide Dogs, a division of BC Guide Dogs, is participating in a fundraising program. Birdies for Kids is being presented by AltaLink as part of the Shaw Charity Classic Golf Tournament.
Interested in giving to that cause? Using a tiered matching structure, every dollar raised by BC & Alberta Guide Dogs will be matched up to 50%!
To make a donation today, check out their online donation options.