The Asthma Society of Canada is hosting its Third Annual World Asthma Day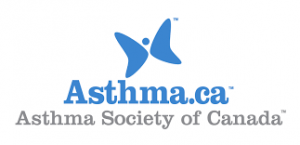 Conference, May 6th and 7th, 2015 in Toronto, Ontario.  This event follows the successes of our previous events Clearing the Air in 2015 and For Life and Breath in 2014.
Severe Asthma impacts the health and well-being of as many as 250,000 Canadians.  It reduces the social, financial and health outcomes for people who suffer from this debilitating form of the disease.
Connecting with the Asthma solution
This year's event, Fighting for Breath, will bring together researchers, clinicians, patients, policy makers and other stakeholders. They will examine the complex health, social and economic issues related to Severe Asthma. Research in the illness, new treatment options now or soon to be available, and the patient experience will be presented.  Disease prevention and management issues, including environmental considerations will also be discussed.
'Can't make it out to Toronto for the conference? Your contributions to the cause via other means are valuable. If this is a cause that's impacting your life, your gift of time or dollars can make all of the difference!