The Kidney Foundation (a charity working in partnership with area recyclers like Pick 'n' Pull/Pick and Pull) will either re-sell or scrap donated vehicles.  Their option to receive "Gifts in Kind" impact their tax receipt outcomes, with Kidney Foundation donation proceeds going to research and awareness related to Kidney disease. Are there any other vehicle donation programs benefiting charities in Canada? There are! 
You're ready to donate your beautiful old Honda! She's served you well, and you've considered putting the car up for sale on Kijiji, but time is valuable. It would be so much easier to see the car picked up quickly, with the proceeds going to a cause you love! Read through our January 2015 blogs for information that will help when choosing the right program for your donation process.
The Kidney Foundation is Canada's most recognizable vehicle donation program. You may have seen their television ads or billboards? Perhaps you've heard a radio spot just this week.
Kidney Car (the Kidney Foundation vehicle donation program) serves donors with free tow support from Coast to Coast. Net donation proceeds go to the charity itself and, for families who have been impacted by kidney disease, this organization is a great choice for donation dollars!
One of our donors recently asked, "Of the $586.71 you quoted me as my donation outcome, how much will actually be sent directly to the charity?" What an excellent question! It's a good idea to ask questions of the donation program you are hoping to have work alongside you: Will they gift the cause I care about the most? How much will my tax receipt be? How much money will actually go to the supporting the needs I care about, and how much will go to paying for things like advertising and salaries?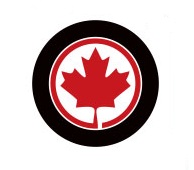 At Donate a Car Canada, your donation outcome goes to your chosen charity in full. You will always have the freedom to choose the cause that resonates most closely with your own circumstances (through the Kidney Foundation program all gifts remain within that charity). Donate a Car Canada staff will be personally involved in working alongside you every step of the way. Donate a Car Canada advertising and overhead costs are kept to a minimum in an effort to ensure that as many dollars reach your charity as possible.
If you're ready to donate today, simply visit us here. We can't wait to see your submission and forward your gift on to the charity that means the most to you!
4399 Total Views 8 Views Today