Kars for Kids (Kars 4 Kids) is operated by Oorah Charitable Organization  (all gifts are designated to American faith-based charities under this umbrella). Services are available in Ontario, and in the U.S.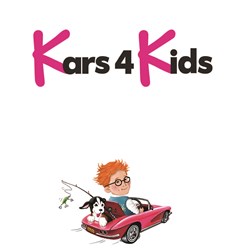 where all vehicles are sold, or used, as donated. Kars for Kids will issue tax receipts in the amount of fair market value, or the full final sale price of the vehicle. Are there other Canada-based options? There are!
Zeroing in on the business or charity that you want to partner with in donating your vehicle takes caring focus, a generous spirit, and a bit of research. You're ready with the first two, and we can help you with the nitty gritty of finding the right program!
For an at-a-glance overview of the differences between Canada's vehicle donation programs, check out our blog, "The Nuts and Bolts of Vehicle Donation" (January 8, 2015). There you'll find details on Donate a Car Canada, Kars for Kids, the Kidney Foundation, and others.
One of our donors recently asked, "Of the $586.71 you quoted me as my donation outcome, how much will actually be sent directly to the charity?" What an excellent question! It's a good idea to ask questions of the donation program you are hoping to have work alongside you: Will they gift the cause I care about the most? How much will my tax receipt be? How much money will actually go to the supporting the needs I care about, and how much will go to paying for things like advertising and salaries for the Kars for Kids, Kidney Car, or Donate a Car Organization?

At Donate a Car Canada, your donation outcome goes to your chosen charity in full. You will always have the freedom to choose the cause that resonates most closely with your own circumstances, and Donate a Car Canada staff will be personally involved in working alongside you every step of the way!
If you're ready to donate today, simply visit us here.  We can't wait to see your submission and forward your gift on to the charity that means the most to you!
3513 Total Views 4 Views Today